All you have to do is tap into your "True Self." Dr. Segu Krishna Ramesh will show you how to deprogram cultural beliefs about who you think you are and to help you uncover who you truly are and wish to be.
In Awakening The A C E (Awareness, Consciousness & Energy), Dr. Ramesh shares his experiences and personal truth. We're all capable of achieving Manifestation, Enrichment, and Fulfillment in our lives by letting go of outer distractions and embracing our inner selves. Through simple self-guided exercises that can be practiced in just nine minutes, you will learn how to realign your mind, body, and spirit by strengthening your Awareness, Consciousness, and Energy. As you practice these techniques, you will come to trust the knowledge of yourself to realize your Purpose and Potential.
DR. SEGU KRISHNA RAMESH is a trained orthopedic physician and has worked as a surgeon for thirty-six years. He lives with his family in Dubai. When his wife, also a medical professional, was diagnosed with rheumatoid arthritis, he knew the medicines required for treatment would cause harmful side effects. He also realized that the conventional medical approach to treatment would only target the symptoms, not the root cause of the disease.
His search for a cure including research and practice over the last two decades has led him to the secrets of health and vitality. He is now a worldwide leader in the science of Awareness/Consciousness/Energy and Manifestation/Enrichment/Fulfillment technologies. He teaches workshops on these techniques, specializing in Age Management and the science of Youthful Aging.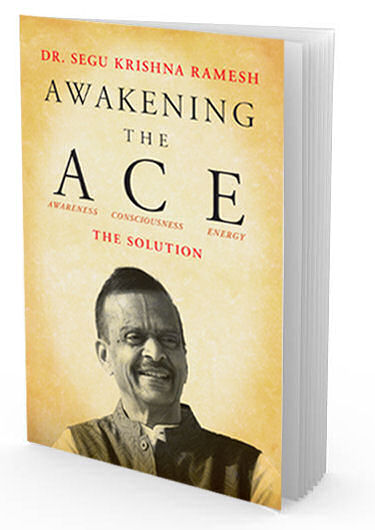 A WELCOME MESSAGE FROM DR S.K. RAMESH
Testimonials
Here's what people have to say
Solution has made me realize my responsibilities as a human being towards my family & society. It has taught me to be thoughtless, righteous & positive. Everybody can follow their dreams when they practice The Solution.

Tsogzolmaa Gantulga - Mongolia

Its the simplest way of finding solutions in all levels of one's existence. This workshop has helped me to experience my own truth, empowering my inner self & guiding me through the paths I should follow without stress

Luiza Leao - United Arab Emirates

When I was introduced to the Free Solution Exercise, I felt an instant calm and balance both physically and mentally. I recommend experiencing it in order to believe it!

Upasana Bhatia - United Arab Emirates
Latest Posts From our forum
Experience is the only truth